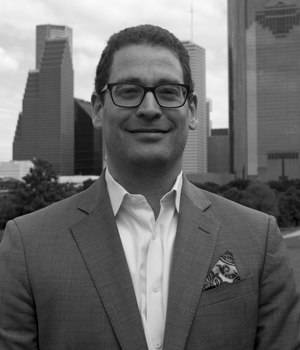 Ricardo Colménter
CEO of Entra Consulting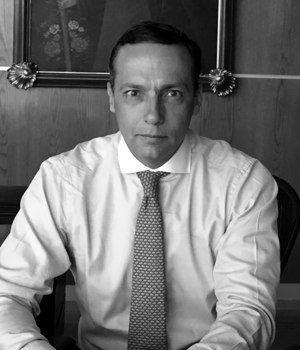 Sergio Humphrey
Mexico's Entra Consulting Director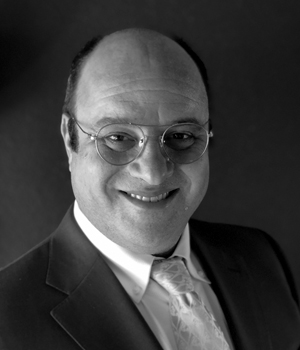 David Issa
USA's Entra Consulting Director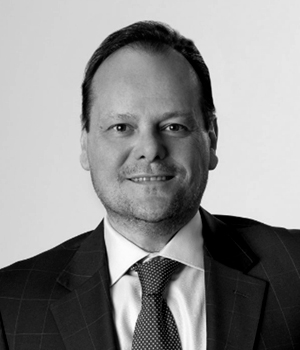 Ricardo Rojas-Gaona
VP Entra IP
Ricardo Colménter
Ricardo Colménter is the CEO of Entra Consulting. He was previously Latin American Regional Counsel of Weatherford International, a member of Halliburton law department, partner at Johnson and Cato and Legal Director of the Venezuelan Patent and Trademark Office.
He holds a JD from the Universidad Católica Andres Bello, LLM International Intellectual Property, Lund University Sweden and LLM Intellectual Property & Information Law, University of Houston Law Center. Mr. Colmenter's is an adjunct professor and Affiliate Scholar for International Energy Programs at the Center for U.S. and Mexican Law and the Energy, Environment and Natural Resources Center (EENR) at the University of Houston Law Center. He participates as lead chairman and program Director for advance training courses for National Oil Companies legal and business development departments (Pemex, Petrobras, Petroecuador and Ecopetrol) and regulator (CNH, the Argentinians Energy and Mines Ministry and Secretaria de Hidrocarburos del Ecuador).
In addition, he is the author of law books and law articles regarding international oil transactions, disputes resolution, technology transfer in the oil industry and oil and gas international business. He actively participates as a speaker at international seminars, symposiums, and colloquium and as an expert in workshops for oil production countries organized by U.S. Department of Interior – Bureau of Ocean Energy Management (BOEM) and the U.S. Department of Commerce. His practice centers on transactional law with a strong business view, which involves structuring multi-milliondollar energy integral services contracts, merger and acquisition in the oil industry, sophisticated oil and gas projects, and dispute resolution. He has more than 20 year of oil and gas international business experience with a very extensive international network and very strong negotiation skills base on his experience as the Venezuela representative before the Andean Community and the Americas Free Trade Area. Ricardo was included in the edition of the Corporate Counsel 100 Latin America (Legal 500), which identifies an array of the most influential and innovative in-house counsel working in the region.
Sergio Humphrey
Dr. Humphrey is a Managing Director at Entra Consulting in Mexico. He was previously Weatherford International's General Counsel for Latin America, a member of the Pemex law department, and Area Director at the Executive Secretary Office of the Comisión Reguladora de Energía (CRE) of Mexico.
Dr. Humphrey has ample experience structuring international sophisticated energy transactions, managing merger and acquisition projects in the oil & gas industry, and managing dispute resolutions in the energy sector. He currently advises international oil companies (IOCs), national oil companies (NOCs), and services companies in Mexico. During his career, he has been responsible for the structuring and execution of oil & gas projects, as well as for the management of Aceite Terciario del Golfo (ATG) contracts and Integrated Exploration and Production Contracts (CIEPs), and joint venture (JV) bidding processes in Mexico before Pemex and Mexico's Comisión Nacional de Hidrocarburos (CNH). Dr. Humphrey has ample experience in energy regulatory matters in Mexico, with a strong business approach. He is responsible for advising clients regarding new opportunities and business models for international oil & gas projects in Mexico.
He also manages transborder litigations and arbitrations with Mexico and other jurisdiction in Latin America, the U.S., and Canada – for which he is responsible for drafting and monitoring legal policies, procedures, and guidelines based on business models. Dr. Humphrey holds a juris doctor (JD) degree from the Universidad del Valle de México, along with a PhD from the Universitat Pompeu Fabra in Barcelona, Spain.
David Issa
Mr. Issa is a North America Director. He previously served as Director of Commercial Operations for the Western Hemisphere at Weatherford International and as counsel in Weatherford international's legal department. In both roles and over the last decade, David has focused on making contracts work for businesses while complying with the legal framework protecting his client's interest. David has organized, trained and mentored talented people so that the process adds value, efficiency and maximize profitability.
David started his career in manufacturing and sales before going to law school and taking on the challenges of a legal career. Along with his experience as an able commercial attorney, he has combined his legal talents with his understanding of the challenges businesses face. David has reviewed and successfully negotiated hundreds of contracts covering a wide range of engagements. He has negotiated master service agreements, purchase agreements, non-disclosure agreements, development agreements, pipeline agreements and a range of other contracts and legal instruments. These have included contracts successfully negotiated for work in excess of hundreds of millions of dollars and work engagements in countries on five continents. Through all these, David has focused on providing maximum value to the business as well as providing the protections his client needs.
Ricardo Rojas-Gaona
Ricardo is a Director of Entra IP and also founding Partner of Rojas Gaona & Bandres. He holds a Juris Doctor (JD) degree from Universidad de los Andes, a Master of Laws (LLM) degree from The University of North Carolina at Chapel Hill, a Diploma in International and Comparative Intellectual Property from the Academy of the World Intellectual Property Organization (WIPO Academy) and the Universitat Degli Studio Di Torino. He also holds a Postgraduate Degree in Intellectual Property from Universidad de los Andes. Mr. Rojas-Gaona has broad experience in the field of Trademarks and Patents. He has been the legal advisor of important domestic and international companies, providing consultancy services for the Latin American region. His legal experience also includes the position of Legal Counsel at VETRA GROUP as well as PDVSA-INTEVEP, S.A., the Research and Development Center of "Petróleos de Venezuela, S.A" (PDVSA), Venezuela's national oil company. For more than 20 years, Mr. Rojas-Gaona has been involved in the Intellectual Property field interacting with national and foreign companies and law firms, granting him valuable skills in the legal sector.
He also has been involved in important transfer of technology and Intellectual Property projects with the USA and LatAm countries and also offering strategic counseling on international distribution and market entry issues for companies operating in Latin America and the Caribbean or US companies entering those markets. Mr. Rojas-Gaona has also participated as a legal advisor with important State and private companies in multimillion dollar integrated power projects. Mr. Rojas-Gaona has been ranked several times by well-known institutions as Intellectual Property expert in Latin America and has also obtained important recognitions from the "World International Property Organization" (WIPO) (Geneva, Switzerland), "Servicio Autonómo de la Propiedad Intelectual" (SAPI), and "Universidad de Los Andes ".
Ricardo has been ranked several times by well-known specialized publications as an IP expert in Latin America and garnered important accolades from WIPO, Venezuela's Autonomous Service of Intellectual Property and the Andes University. Ricardo actively participates as a speaker in seminars in the United States, Latin America and Europe, as well as a lecturer at well-known universities.
Licensed in Venezuela / Languages: Spanish and English